Category Archives:
Products
This week, King Features is proudly showcasing all of its brands, including its flagship property POPEYE and OLIVE OYL, at Licensing Expo 2013 in Las Vegas.
Looking for a last-minute Father's Day gift? It's not too late to get the man "who has everything" a gift that he will remember and use every day: The Popeye Shave Collection from Razor MD! Not only will dear old Dad be strong to the finish, but he will be clean shaven too!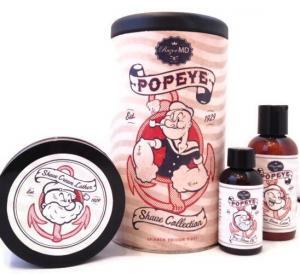 Just in time for Father's Day…Classic Popeye #11 from IDW Publishing will go on sale on June 12, 2013. Fans of Bud Sagendorf's work on POPEYE should run, not walk, to their nearest comic book retailer and pick up a copy…or a dozen!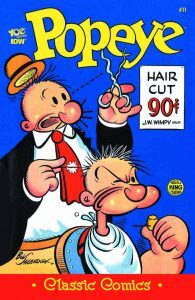 Featuring the art and writing of Bud Sagendorf, this 52-page comic book is printed in full color and has a cover price of $3.99.