Category Archives:
Entertainment
Popeye #10, the latest POPEYE comic book from IDW Publishing, is now on sale!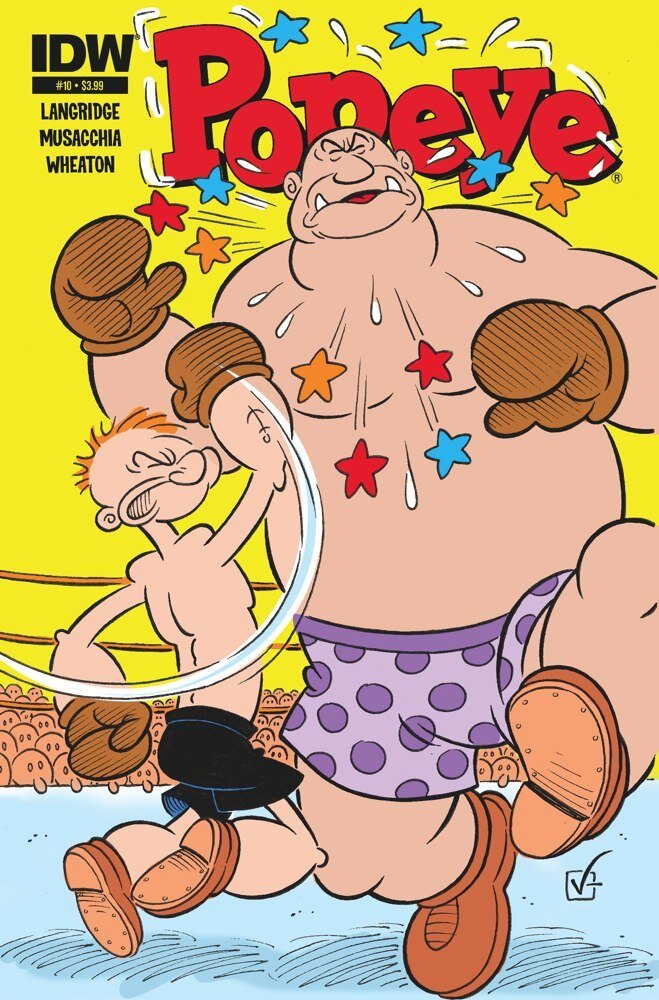 Popeye #3, the latest POPEYE comic book from IDW Publishing, is now on sale! Co-edited by IDW CEO Ted Adams and legendary comics historian Craig Yoe, Popeye #3 was written by Roger Langridge with art drawn by Tom Neely.
In Popeye #3, Swee'Pea runs away from home and gets hooked up with a gang of kids from The Wrong Side of the Tracks. Popeye has to go after him… taking on all comers along the way! Can Popeye find Swee'Pea before he gets a tattoo?
One reviewer said, "If you've ever enjoyed Popeye in any of its forms, there's plenty of charm to be found within Popeye #3."
Popeye #3 is 32 pages long and costs $3.99 (U.S.$) to buy. The final installment of the series, Popeye #4, will be released in August.
To find a copy of Popeye #3, find a comic book store near you by clicking here.
http://www.comicshoplocator.com/Home/1/1/57/575
Related Articles
"Popeye #3 Review" http://www.unleashthefanboy.com/comics/popeye-3-review/17740
King Features and dBpm Records are combining creative forces with the release of a new cartoon and animated music video for Wilco's latest single, "Dawned On Me," featuring Popeye the Sailor Man and the Chicago band.
"Dawned On Me" is a sweet ballad off the band's latest album, the 2012 Grammy-nominated The Whole Love. In the video, Popeye vies for Olive Oyl's affections with his usual nemesis, Bluto, and with a new challenger, Wilco front man, Jeff Tweedy. The video for "Dawned On Me" was directed by Darren Romanelli, the fashion and pop culture innovator who conceived the idea for a collaboration between Wilco and King Features' flagship character, Popeye.
This collaboration between American icons, both of whom have a connection to Illinois, is one of the first music videos Wilco has released since released 1999 and it presents the band to the masses in a fresh, new way: as animated images, side-by-side with Popeye, Olive Oyl, Swee' Pea, Bluto and Wimpy.
For more information about Wilco, the single "Dawned On Me" and the latest album, The Whole Love, please visit www.wilcospinach.com