Franco-Swiss Watchmaker Reservoir and LabelNoir Unveil Limited-Edition Timepiece Featuring Iconic Character Popeye, Available Now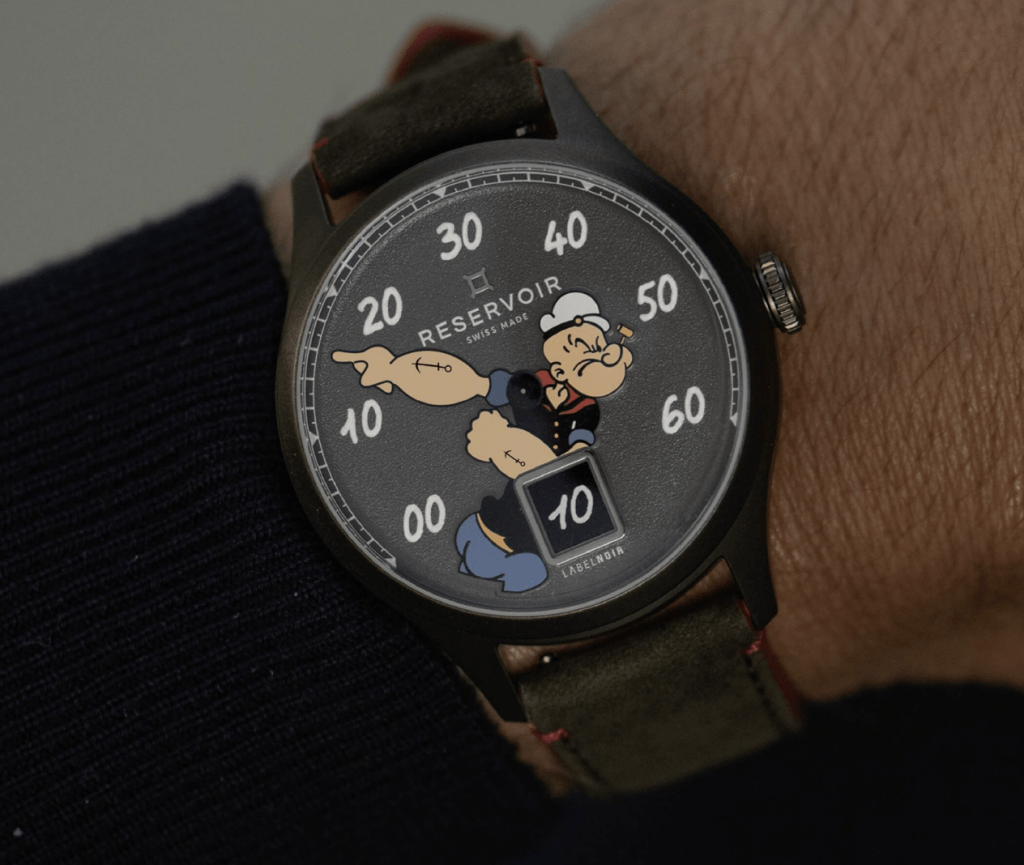 Another amazing collaboration has launched and proves Popeye will always be timeless, but never without a watch! As a man who always looks dapper, I can confirm that this is indeed a very exciting launch. Franco-Swiss watchmaker Reservoir and LabelNoir showcases our pal Popeye on the face of their newest watch.
Bold in its creation and even more so on the wrist, the new Reservoir x LabelNoir x Popeye watch is ready for you! Available in a limited series of 200 pieces, each numbered model is presented in a white wooden box adorned with an image of our "Popeye Family," which includes me (why wouldn't you buy it now?), an additional Chrome Painted Figurine "Popeye eating spinach," and a special embroidery in honor of Popeye. A certificate of authenticity accompanies the box.
You can find them here!