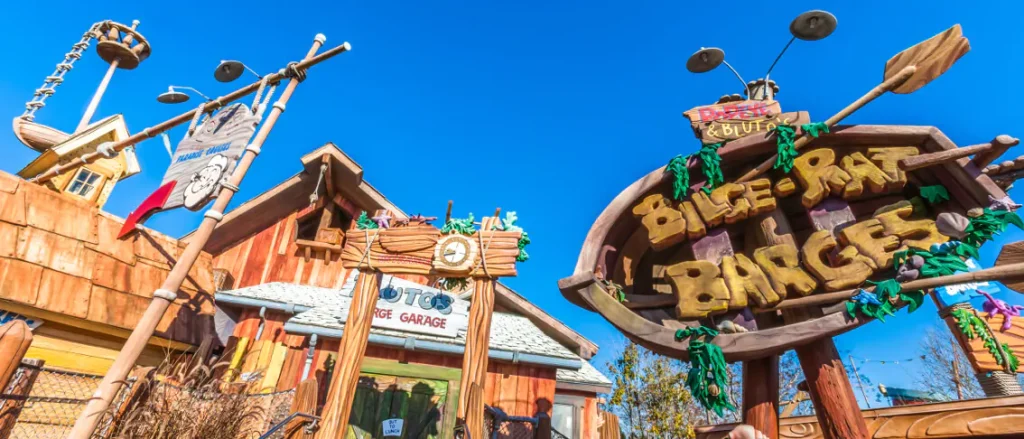 Who doesn't love working up an appetite by visiting an exciting theme park? Did you know you can join our world by visiting the Popeye themed section at Universal Studios? On Popeye & Bluto's Bilge-Rat Barges® water ride you can chase down Bluto who has made off with Olive Oyl (again, shocking!). Not in the mood to get soaked? Visit the Me Ship, The Olive which gives you the opportunity to spray the unassuming riders that go by.
What many don't know is there is faux piano on the Me Ship with has three painted keys. If you play the keys correctly to the "I'm Popeye the Sailor Man" song, a louder, more exciting version plays over loudspeakers!
After you work up an appetite with water rides and piano playing, you can come visit me at Wimpy's Hamburger Stand, where the food is plentiful and the company is even better.