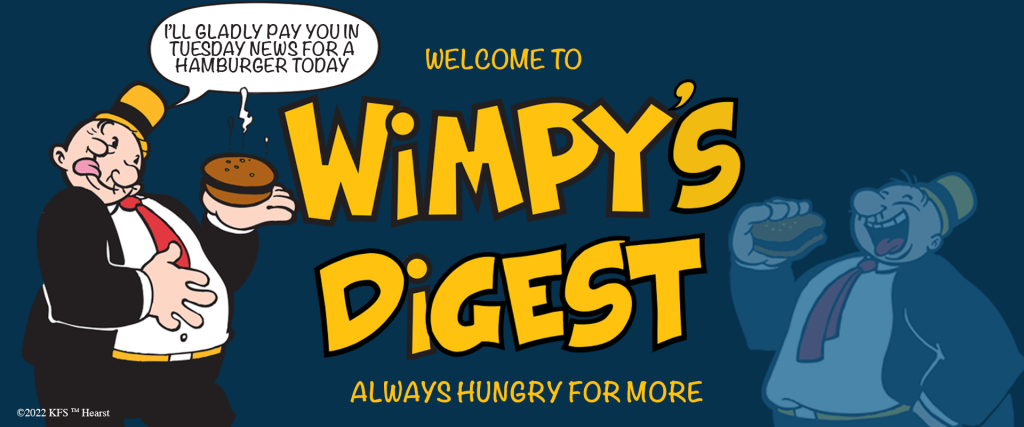 Hello dearest reader! My favorite buddy ol' paI…could I bother you for a moment because I have life changing news that I simply must share! We all know that I am a burger tasting expert, but I wanted you to have the chance to become one as well. Jade City and I teamed up to create the most delectable burger sauce which can make any burger the best you've ever had. It's a sweet and smoky sriracha sauce that perfectly pairs with burgers (of course), turkey sandwiches, hot dogs, avocado toast, and more! I'm hungry just talking about it. Since I know you're not going to be able to resist placing an order after my glowing testimonial, I shall repay your kindness with some exciting Popeye news! Today's is a showstopper.
Popeye and Olive Take on Fashion Week with New Iceberg Collection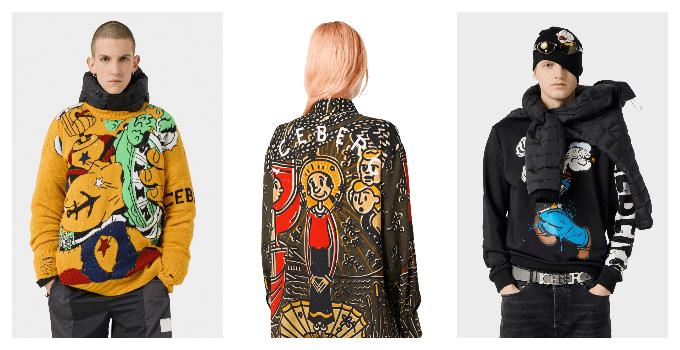 My ol' pals Popeye and Olive are featured in over 60 items of clothing in Iceberg's Fall/Winter 2022 collection. The clothes are quite impressive, so I asked Popeye for this jacket with the promise that I'll pay him back on Tuesday. It's not a hamburger, but it's a close second and it's my signature color.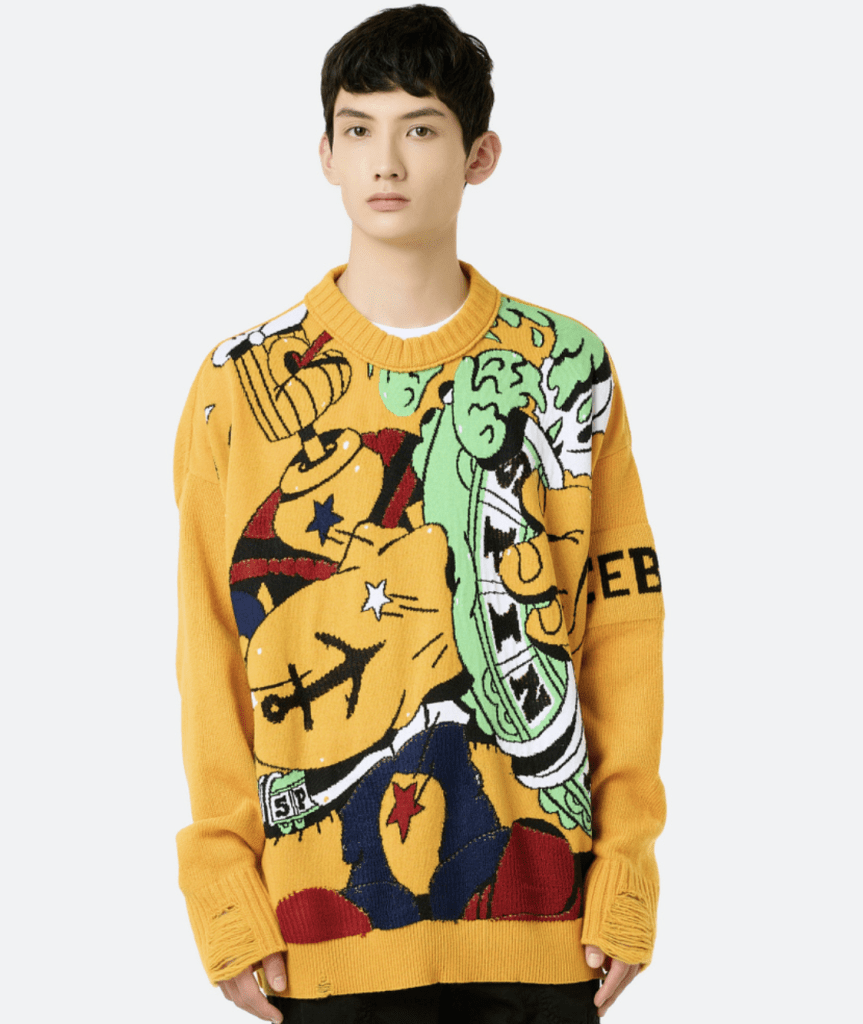 To celebrate the collection my two friends have been touring around the side of European trams all throughout fashion week! Throughout October they will continue to be shown off around several major European cities and can also be spotted on wild postings and billboards. Hmm… maybe I can join them next year. I personally believe my snappy style would be perfect for fashion week. My day will come but until then, I'll keep eating hamburgers to hold me over.