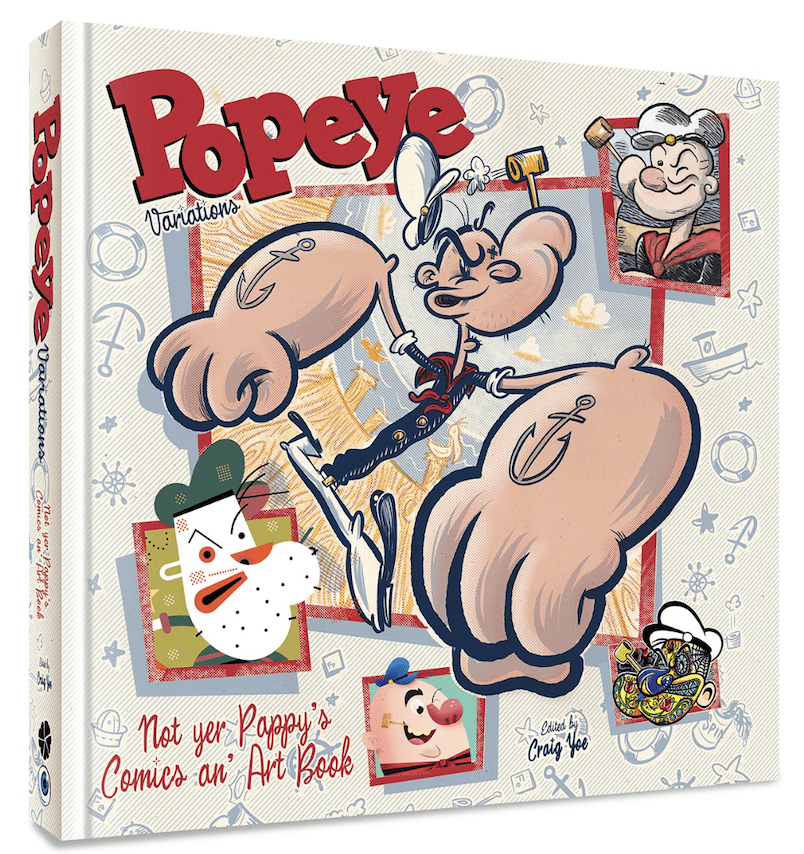 Just Announced: New Book Featuring 75+ Underground & Mainstream Cartoonists Also Features 100+ Cartoons
We have exciting news for you loyal Popeye fans! Clover Press and Yoe! Books have teamed up to create Popeye Variations: Not Yer Pappy's Comics an' Art Book, a 10″ x 10″ hardcover book featuring over 100 illustrations from 75 underground and mainstream artists and cartoonists with their own takes on the spinach-munching, bully-punching Popeye the Sailor Man!
As most of you know, in Popeye's early days, E.C. Segar often shared artwork drawn by fans at the end of the Thimble Theater comic strip. He called this "Popeye's Cartoon Club," and it gave ordinary readers a chance to share the page with Popeye. In 2019, in honor of Popeye's 90th birthday, King Features brought Popeye's Cartoon Club back with a special twist, inviting cartoonists from around the world to contribute their own comic strip featuring Popeye and his friends, which was digitally published on ComicsKingdom.com.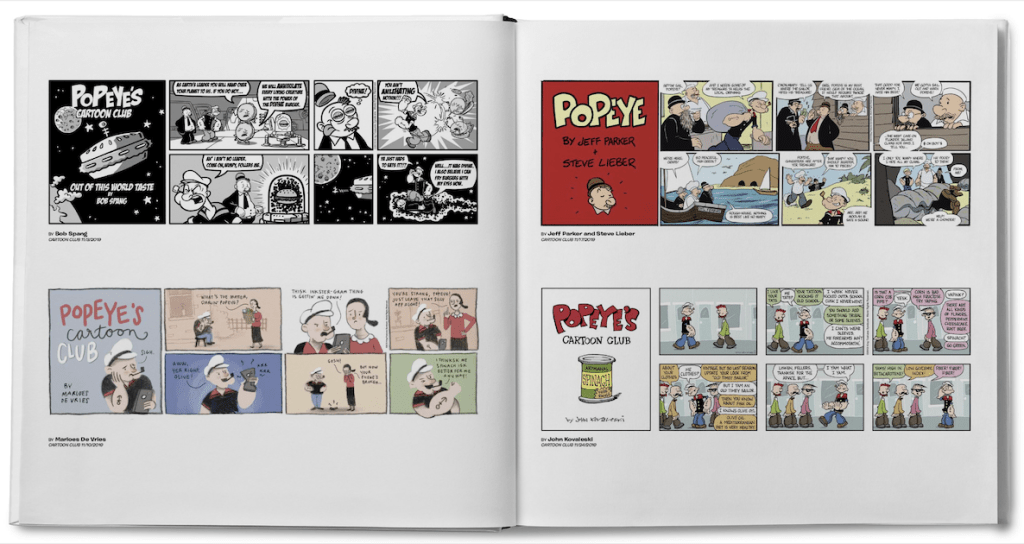 Now, Popeye Variations makes the work of these artists available for the first time in print! Another exciting spin is that Kickstarter will be used to directly compensate those artists once they reach different sales targets. AKA…your purchases have a direct line to the talented creators!