Our Lovable Icons Launch New Collections with With Permoda (KOJA) and Cornejotex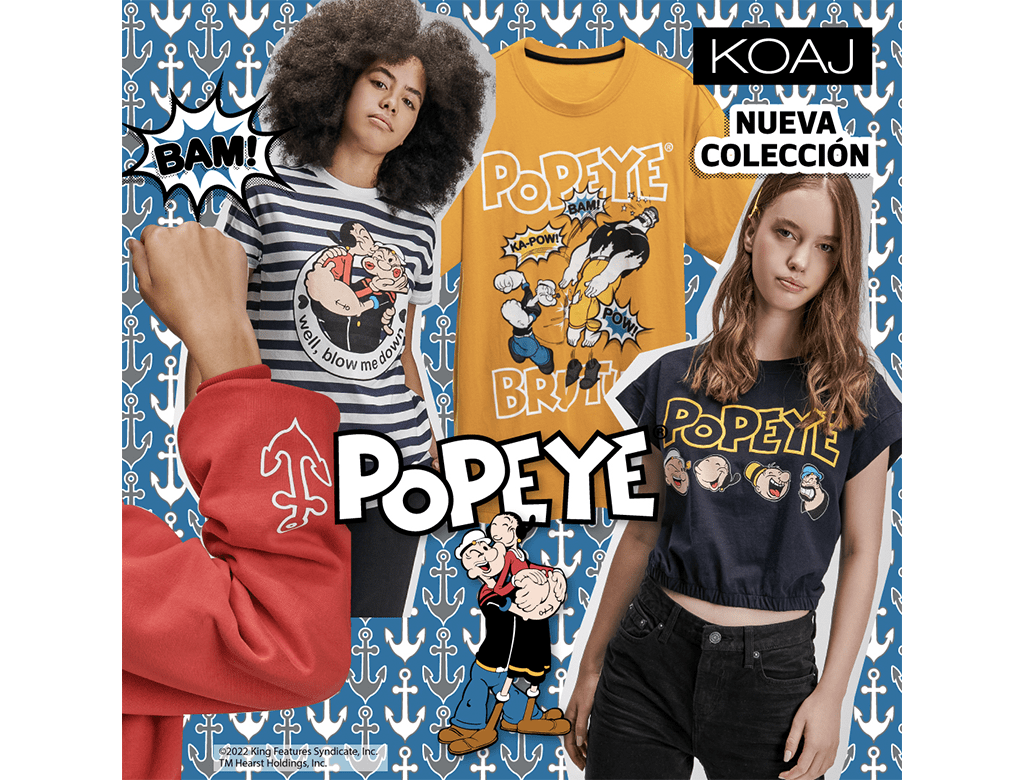 Costa Rica, Ecuador, and Colombia galore! Popeye and Olive are traveling the world and taking to the International runway. New apparel collections have launched with multinational retailer, Permoda (KOAJ), and Ecuadorian textile brand, Cornejotex. They both recently debuted new their collections inspired by our iconic characters and of course, their unique, recognizable fashion styles.
Permoda's (KOAJ) inspiration to create a clothing collection came from Popeye's rugged, nautical style and his personality as someone who is persistent and fights for his values. All the reasons why we love him! The full line includes shirts, blouses and hoodies in various sizes for men, women, and kids.
Cornejotex focused their collection on our sassy but lovable Olive Oyl's unique fashion sense. Inspired by her renowned minimalist, retro style, the collection was brought to life through the increasingly popular loungewear style, which features natural colors, soft textures and cotton bases. Who doesn't love to lounge around but look great while doing it?