Proceeds from the new NOAH x Popeye's Summer Collection will go to the Waterkeeper Alliance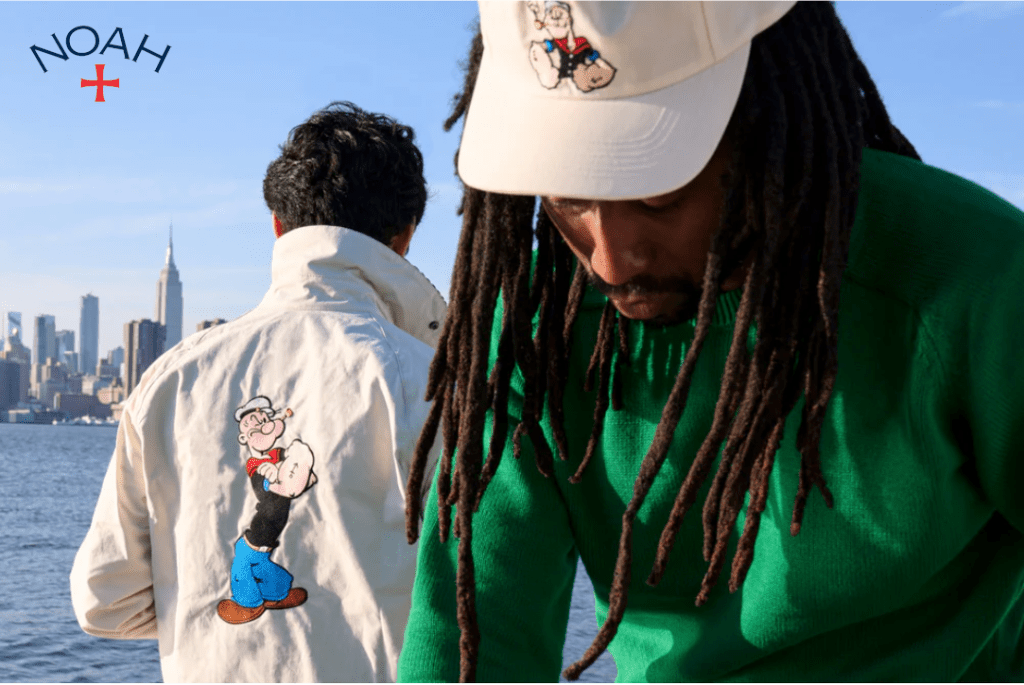 Fellow sailors, do me a favor and think about your early morning routine. Perhaps you took a shower and stayed in for a few extra minutes because you were tired. Or (hopefully) you brushed your teeth. But, did you turn the faucet off or did you zone out and accidentally leave the water running? We sailors may be surrounded by water at all times, but clean consumable water is treasure that many are unable to find.
Today is World Water Day, a day to spread awareness on the lack of clean water access. This day also serves as a reminder to reflect on our daily habits and do our part. NOAH is participating in this important conversation by donating a portion of proceeds from the Popeye x NOAH collection to Waterkeeper Alliance for World Water Day.
Remember to reflect, revise, and reserve. If you want to get more involved, Waterkeeper Alliance is the largest and fastest-growing nonprofit solely focused on clean water. Their goal is drinkable, fishable, swimmable water everywhere – a sailor's dream!