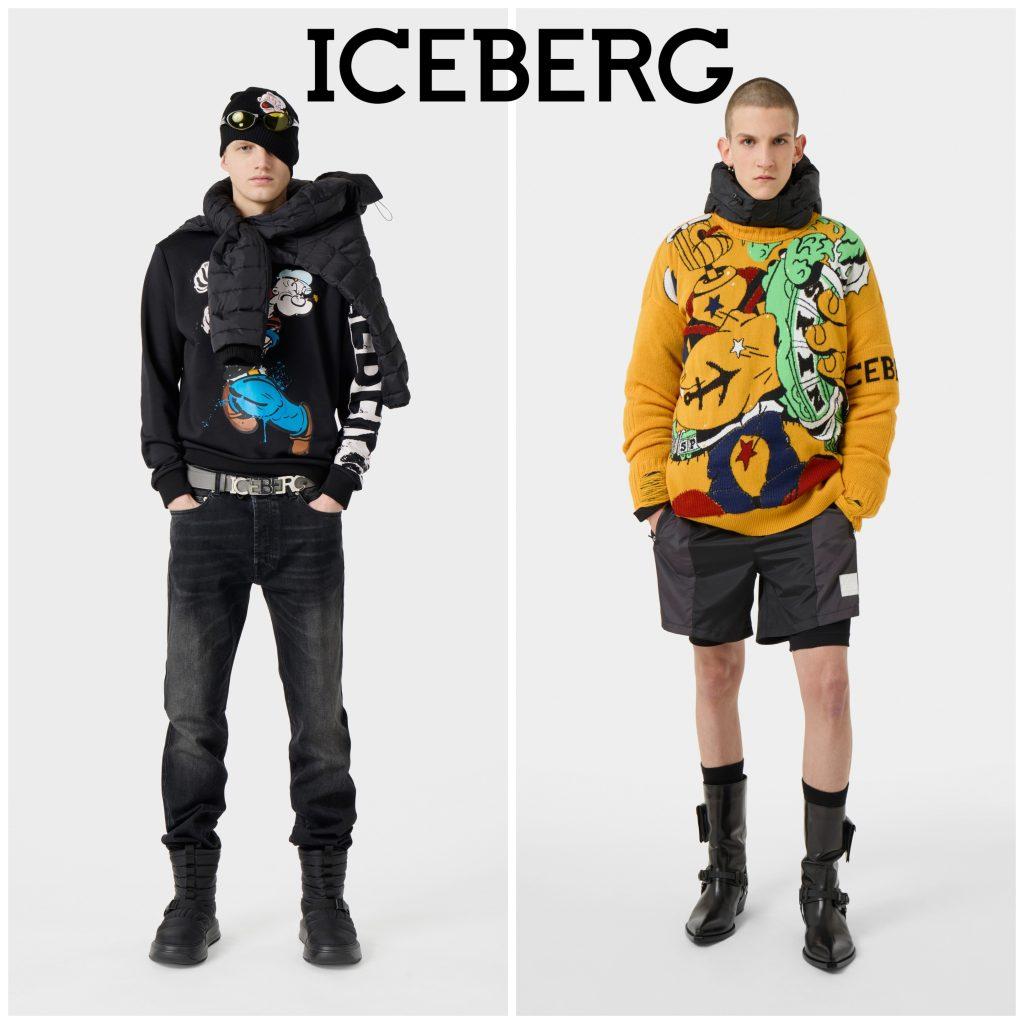 There's a chill in the air, and not just because it's February. ICEBERG launched a brand new Popeye collection and my, my…how cool it is. The ICEBERG Fall/Winter 2022 men's collection includes a wide range of stylish products including jackets, tops and pants, all featuring our mighty Popeye!
Not only is the collection beautiful, but it packs a strong, positive punch. The collection's message is about taking on life's journey with a sense of optimism, strength, resilience, confidence and the freedom to be yourself. What more can you ask for when it comes to a Popeye collection? Our spinach-eating sailor and clean ocean advocate's strong values shine throughout the collection.
UP NEXT: The excitement doesn't end there as ICEBERG will soon reveal a new set of fashion pieces inspired by the female character we all know and love, Olive Oyl. Olive's fashionable appeal and sense of humor are sure to stand out in ICEBERG's new women's FW 2022 collection that features tops, dresses, jackets and pants in the brand's signature, bold, sportswear style.
The full men's and women's ready-to-wear and accessories collections in the ICEBERG FW22/23 line will be available at top retailers around the world's starting August 2022.