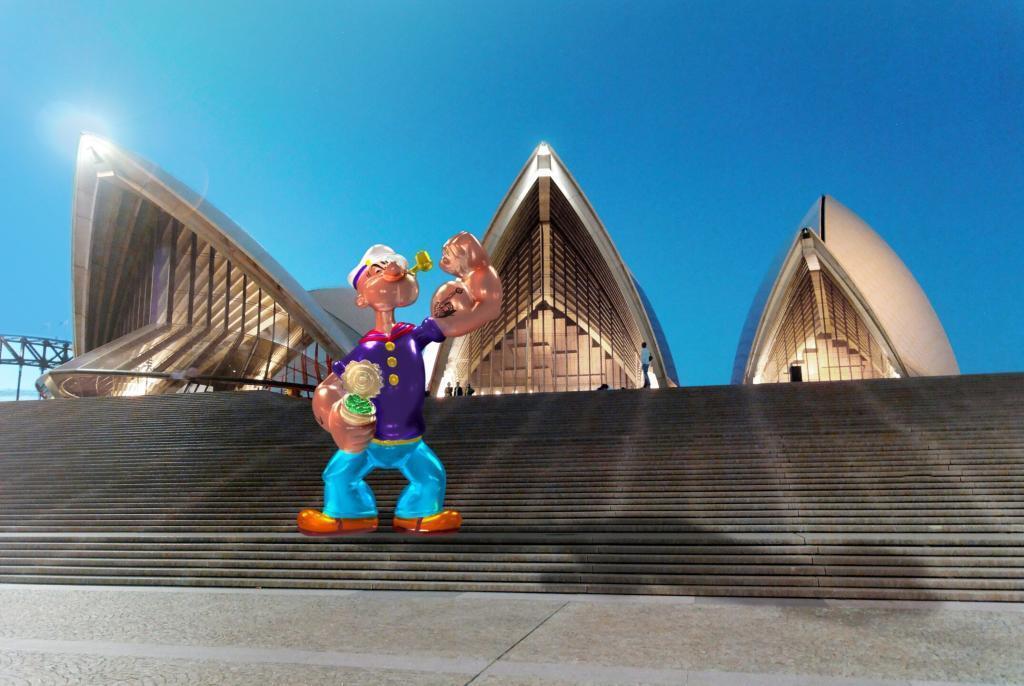 Snapchat has partnered with artist Jeff Koons to create augmented reality "World Lenses" discoverable only within the app. These virtual art installations are based on some of Jeff Koons's most famous works, including POPEYE! Check out Popeye at the Sydney Opera House in the photo above.
Through this partnership, Snapchat users will be able to unlock a special Lens in over a dozen different countries. Art will vary by location and the Popeye Lens can currently be found in six different cities across the globe, including Sydney (Australia), London (England), Washington, D.C. (U.S.), San Francisco (US), Gothenburg (Sweden) and São Paulo (Brazil).
Snapchatters can find all live Lens locations here. Once in the area of each sculpture, Snapchat users simply need to open the Snapchat app and tap on the camera preview screen to unlock the Lens carousel. Through graphics on-screen, users will be guided to the sculptures at each locations.

For more info, check out the story that was recently released by AdWeek magazine: http://www.adweek.com/digital/snapchat-is-working-with-the-artist-jeff-koons-to-create-augmented-reality-lenses/