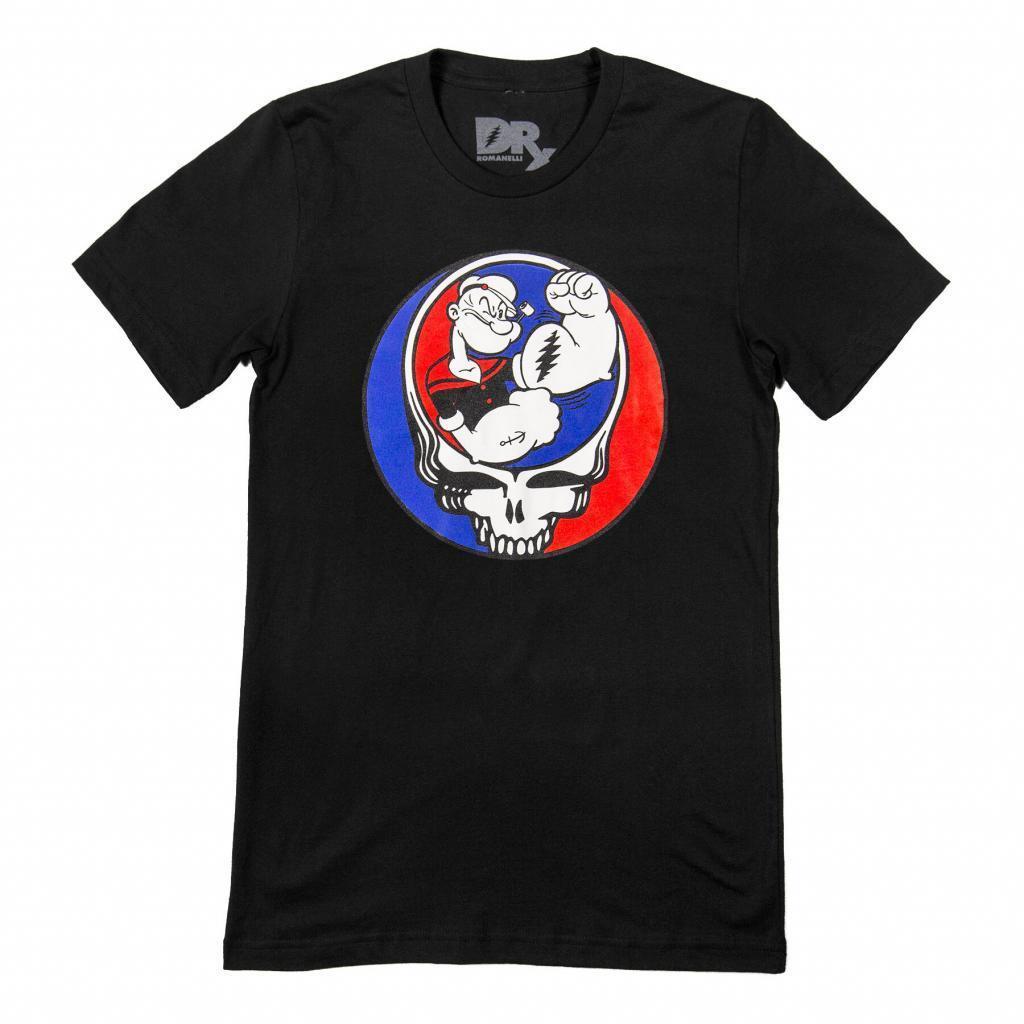 Popeye is among the first American icons explored in the new Grateful Dead fashion collaboration forged by Los Angeles-based designer "DRx" Darren Romanelli.
Fans can browse and shop the collection at Romanelli's website: http://drromanelli.com/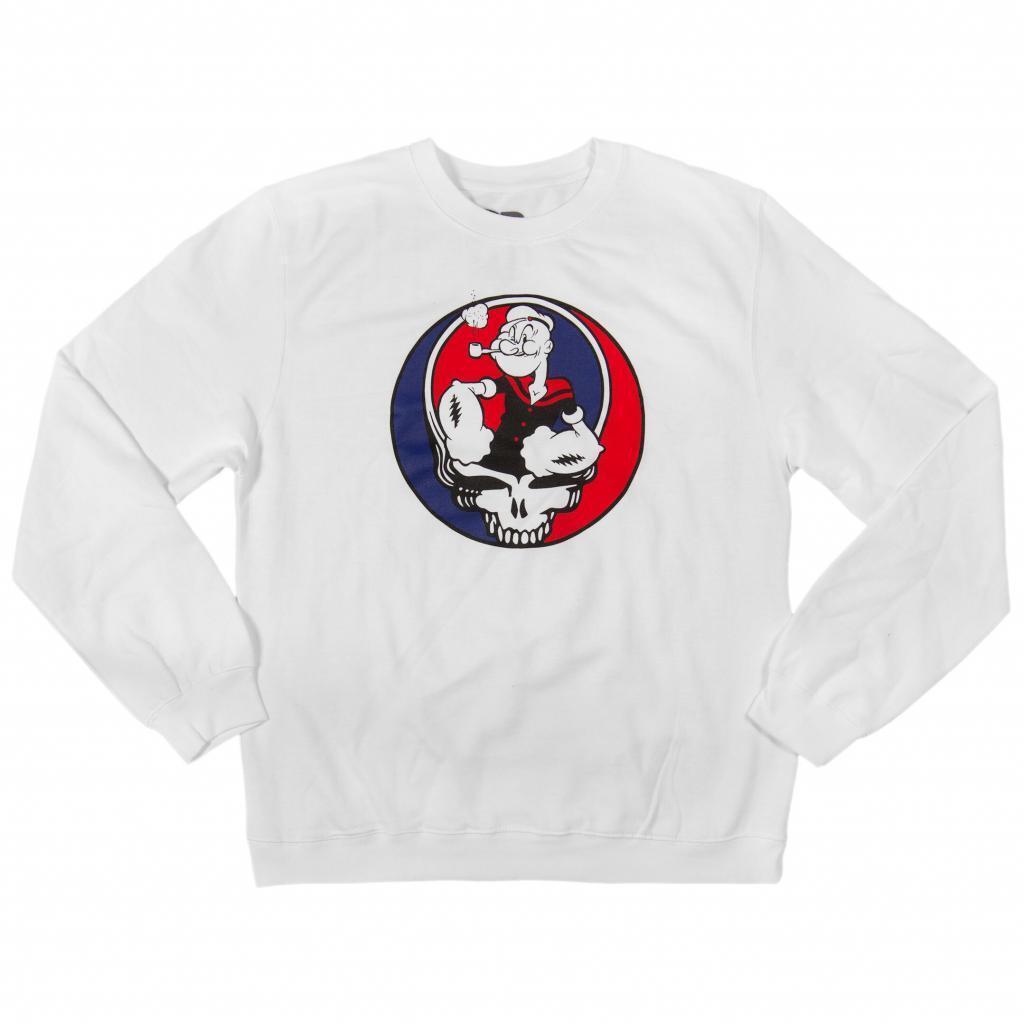 To pay homage to the band following their 50th anniversary and to re-engage new and future generations with the visual and musical history of the Grateful Dead, Romanelli has commissioned select artists and brands to reinvent this classic visual in their own unique way.
Designed by Frank Caruso, King Features Creative Vice President, Popeye stars in a version of the logo created to commemorate "Fare Thee Well: Celebrating 50 Years of Grateful Dead," the sold-out shows held this past Fourth of July weekend in Chicago. In this whimsical reworking, Popeye is placed within the circular embrace of the Steal Your Face skull. Muscles flexed, pipe clenched, the spinach-eating sailor and strongman (and Chicago native) transforms the Dead's classic icon into a joyful celebration of all things Americana.
Distinctive, graphic, unforgettable – the Grateful Dead's "Steal Your Face" logo is one of the most legendary images in rock 'n' roll iconography. Indelibly marked on America's pop culture consciousness, this enduring visual – a bolt of lightning contained within a grinning skull – has come to represent not only the band and their music but a lifestyle… and a philosophy.
Romanelli's own contribution through his line DRx features the familiar Steal Your Face skull, but with lightning bolt removed. The result is a blank canvas, a welcoming space for other participants to express their own graphic interpretations.