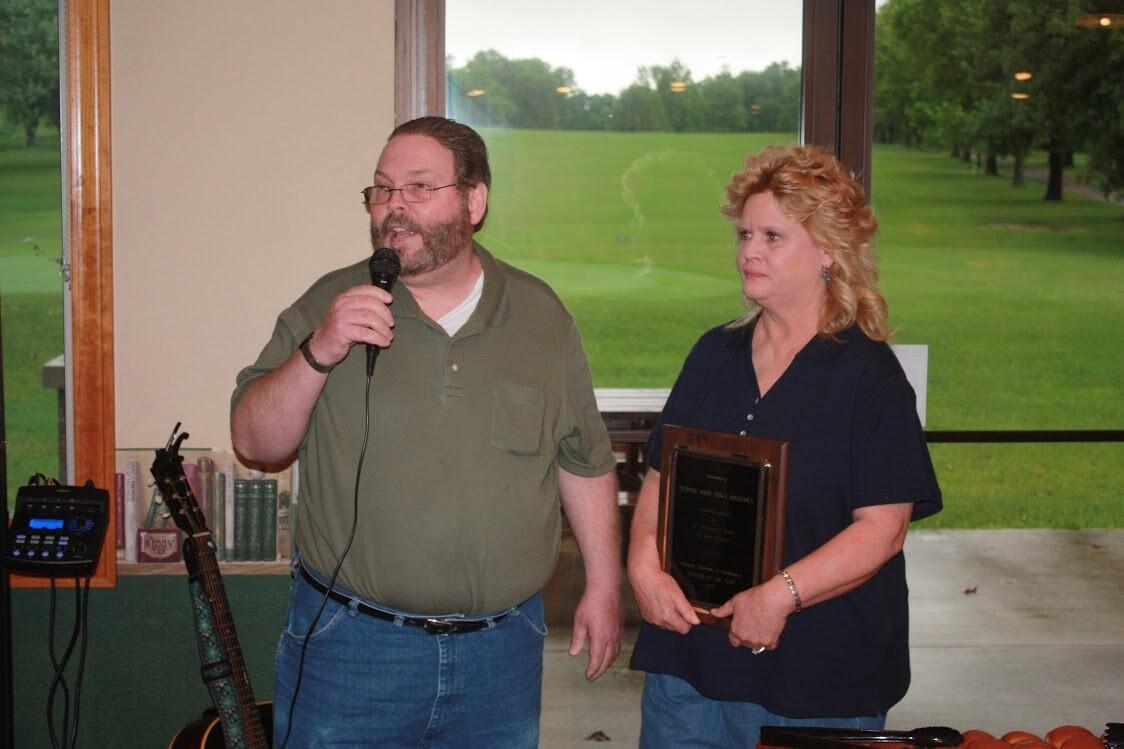 Mike and Debbie Brooks have been staunch supporters of Popeye the Sailor Man for decades. The couple moved to Chester, Ill., birthplace of Popeye's creator Elzie Segar, and opened Spinach Can Collectibles, a museum and shop highlighting all things related to the Mighty Mariner.
Mike is a founder of the Official Popeye Fan Club (check out the website at www.popeyepicnic.com/club/main.htm) He and Debbie are deeply involved in the planning and execution of the Annual Popeye Picnic in September.
The Chester Chamber of Commerce surprised the couple by recognizing their commitment to the town and honored them as the Citizens of the Year for 2015 during its annual dinner. The Randolph County Herald Tribune ran a wonderful news article about the event.
(Note: The photo of Mike and Debbie is used here by permission of Pete Spitler, the photographer and the newspaper's editor.) Click here to check out the story!