Remember when we told you about the 2014 campaign by Ogilvy Brasil for the GRAACC Children's Cancer Support Program in Brazil? Well, that Campaign has just won three awards at the Cannes Lions International Festival of Creativity, which is currently being held at the Palais des Festivals in France!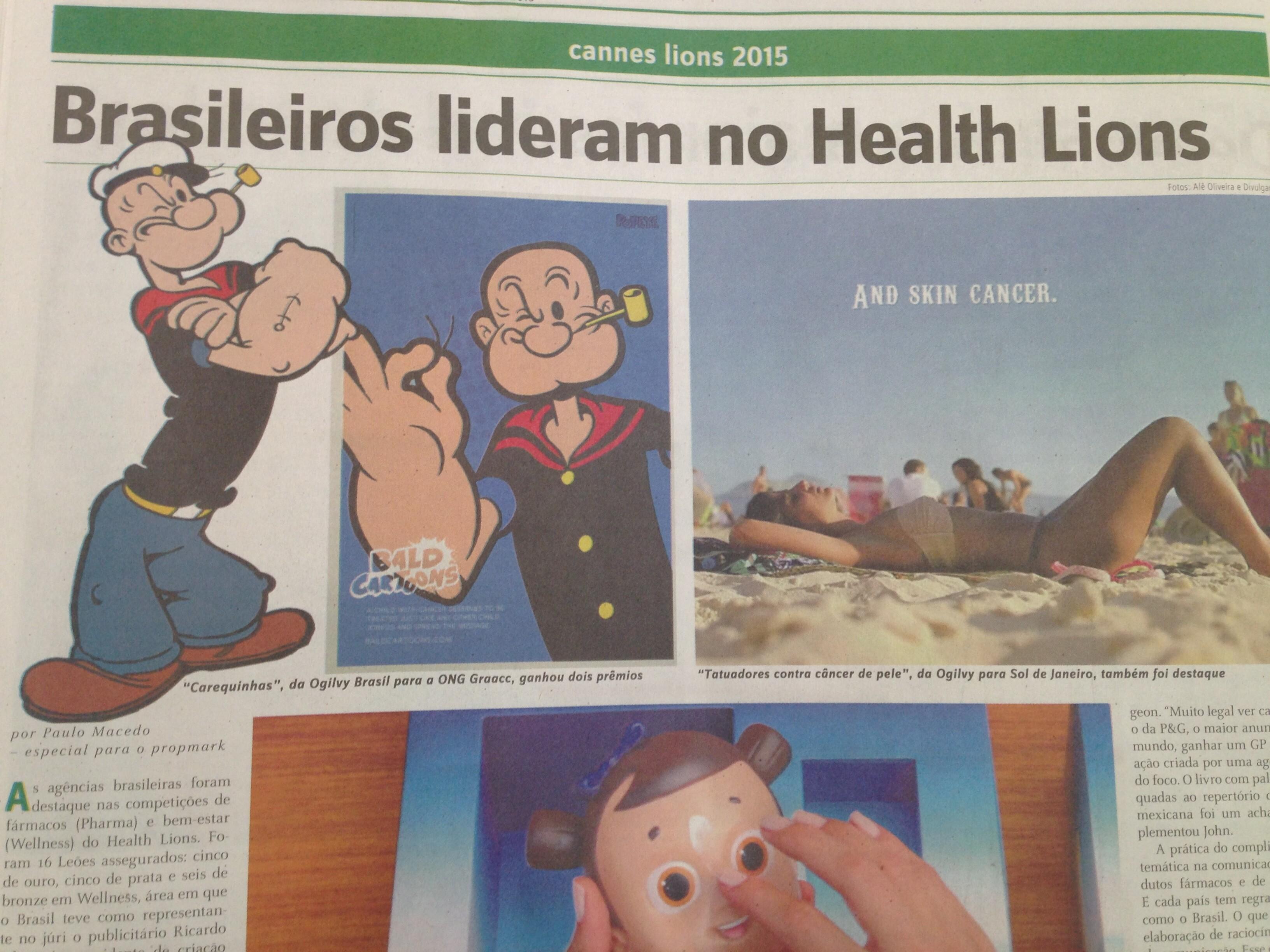 The campaign, entitled "Carequinhas," received three awards, two golds and one silver, in the Lions Health healthcare communications category.  And guess whose image was  selected for the publicity and press coverage? That's right! Popeye!!!
Learn More About the Campaign
In April 2014 during Cancer Awareness Month, Popeye gave up the little hair that he has on his head – and Olive shaved off all of hers —  in honor of Bald Cartoons, a global awareness project launched in Brazil that aims to spread the message that a child with cancer deserves to be seen just like any other child.
Cartoon characters recognized around the world, including Popeye and Olive Oyl, joined forces to empower little ones with cancer to face the world and show that bald is beautiful.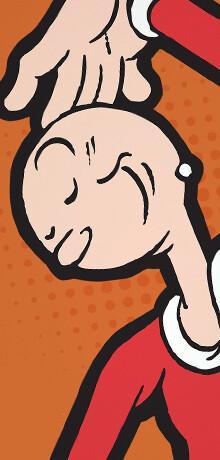 Check them out – and the Little Baldies video  that launched the campaign.
Learn More About the Lions Awards
The Cannes Lions International Festival of Creativity (formerly the International Advertising Festival) is a weeklong global event for those working in the creative communications, advertising and related fields. The festival, incorporating the presentation of the Lions awards, takes place every year at the Palais des Festivals in Cannes, France. In 2012, Lions Health, a special two-day breakout lead-in festival to the main event, was launched to showcase creative communications in healthcare.