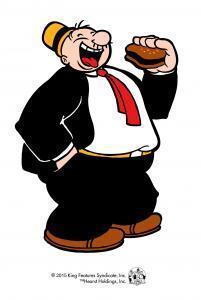 That's right. May is Wimpy's favorite month of the year. Everyone knows Popeye's pal is a hamburger moocher par excellence. He doesn't need to consult the calendar to utter his famous phrase: "I'll gladly pay you Tuesday for a hamburger today!"
Well, taking a cue from Wimpy, have you ever thought about taking a cross-country road trip to discover and devour all the different, delicious burgers you could find? O.K., let's get real. While everyone might love the meaty rewards, who has the time to craft that kind of adventure?
So who says you have to travel? Head to the kitchen with some recipes* Wimpy would surely recommend: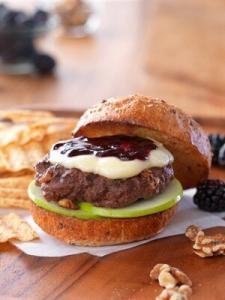 From the Pacific Northwest comes a sweet and savory delight. Crumbled walnuts combined with Ground Beef result in a flavorful, earthy grilled burger patty, topped with thinly sliced Granny Smith apples, Brie and blackberry jam. Mmmmm!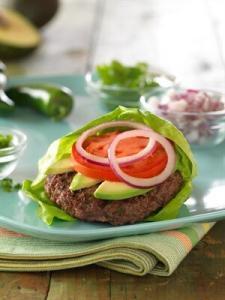 In California, the classic burger gets a combo of a flavorful kick and healthful accompaniments. Fresh diced jalapeno pepper, onion and cilantro inside; top with California staples of avocado, tomato and onion. Oh, and skip the bread – this is wrapped in crisp Bibb lettuce. Yum!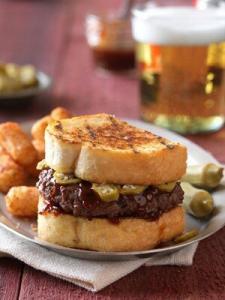 Next, we swing to The Lone Star State for BBQ with Texas-sized heat! Smother sweet and spicy barbecue sauce made with adobo sauce and sprinkle with pickled okra (or classic dill pickles) and serve on Garlic Texas Toast.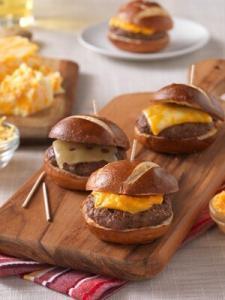 Visit the Great Lakes area to find the ultimate cheeseburger. Create a build-your-own burger buffet for your next party and top a grilled patty with one of the many cheeses America's Dairyland has to offer.
Old South Burger with Peach Compote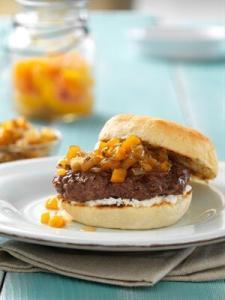 Diced peaches, Vidalia onion and brown sugar create a mouthwatering compote, and tangy goat cheese adds a savory element to a grilled beef burger.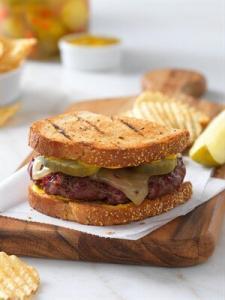 Last stop: New York. This world-class city offers a classic deli favorite by combining Ground Beef with Corned Beef to create a super patty. Top with Kosher dill pickle, yellow mustard and melted Swiss, all on toasted rye. Gotta love it.
*Recipes, photos and information courtesy of The Beef Checkoff
www.BeefItsWhatsForDinner.com