Well, blow me down! You have to check this out. It's a snippet of brand-new animation from Sony Pictures Animation featuring Popeye! Olive Oyl! Bluto! Even Eugene The Jeep!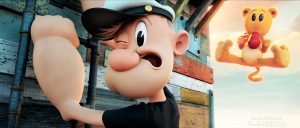 Now, it has been previously announced that Sony Pictures Animation is developing an all-new POPEYE animated feature, with Genndy Tartakovsky directing the CG adaptation of the famous sailor man's origin story. Sony has been keeping things pretty much under wraps, so what is this animation, you ask? Is it a trailer? Nope. Is it a clip? Nope. A promotional piece? No, again…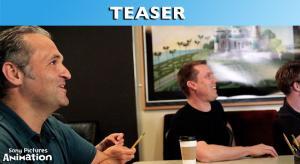 This is what is called a look development reel. Filmmakers use it to help find the tone of the feature film they are working on. Nothing is finished – even the voices, which have not yet been cast.  Genndy decided to share a bit of the fun he's having by giving an insider's view of where he is in the development process with his fans. So check it out here and enjoy. And stay 'tooned for future announcements!