Continuing their long-standing collaboration with Los Angeles-based designer DRx, the Bamford Watch Department is proud to present the Special Edition Brutus Deepsea. A natural progression of the BWD x DRx Popeye vs. Beetle Bailey series, the Brutus Deepsea features a striking dial and unique colorway inspired by Popeye's instantly recognizable nemesis and frenemy.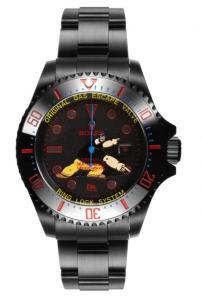 The BWD x DRx Brutus Deepsea features the Bamford Watch Department's signature hard-wearing MGT (military grade titanium) coating, as well as custom-made hands inspired by Brutus, from the world famous and much-loved Popeye cartoons. This stunning design is sure to win people over, whether they are already fans of the BWD x DRx Popeye vs. Beetle Bailey series, or whether they are just discovering the world of watch personalization.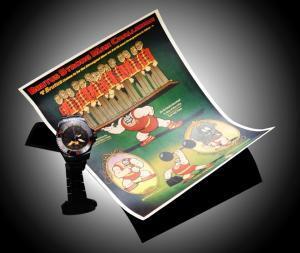 The Brutus Deepsea comes packaged with a two-year warranty, a lifetime coating guarantee, a watch tool and an exclusive poster, commissioned by BWD x DRx and created by King Features just for this collaboration.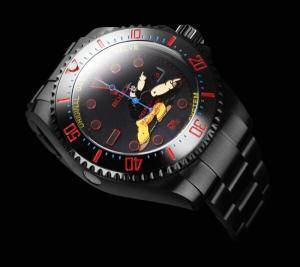 The Bamford Watch Department x DRx Brutus Deepsea is part of an exclusive and highly limited edition of 20 pieces and is available to purchase now.
For more information and to order, please contact the Bamford Watch Department (info@bamfordwatchdepartment.com). Price is available on application.