This stainless steel "Popeye" statue is expected to draw around $25 million when Sotheby's auctions it on May 14. It is a six-and-a-half-foot-tall stainless-steel sculpture of Popeye made between 2009 and 2011 by the incomparable artist Jeff Koons.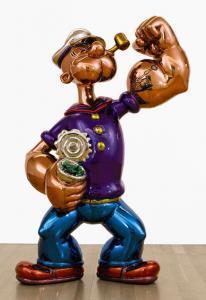 "It's one of the great sculptures that nobody knows," said Alex Rotter, co-head of Sotheby's contemporary art department worldwide.
The spinach-eating mariner has been a subject that Mr. Koons has explored for more than a decade in paintings.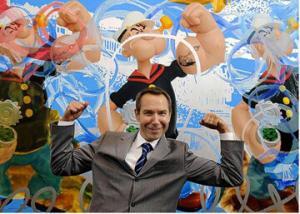 This particular sculpture, one of three, has been seen by the public only once, in a show in Frankfurt two years ago.
Popeye has been embraced by other Pop masters before Mr. Koons, most notably Andy Warhol and Roy Lichtenstein.
How much do you think Jeff Koons' American Hero, Popeye sculpture will draw at the Sotheby's auction on May 14?