We were blown away by the enthusiastic response from fans on Facebook when Popeye channeled Dos Equis' "Most Interesting Man in the World" in his own parody of the super popular internet meme.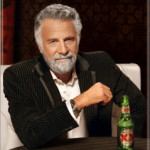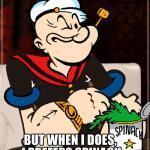 Would you like to see Popeye do more fun takes on your favorite Internet memes, like Popeye imitating the Futurama meme or Olive Oyl as the Overly Attached Girlfriend?
Then you're in luck! Simply post a comment about your favorite Internet meme below for consideration. We will compile our favorites and put together a poll for Popeye's loyal fans to choose the next meme parody.
We can't wait to hear what meme Popeye's loyal fans want to see our famous sailor as next! Check back here often and make sure to follow Popeye on Facebook and Twitter so you don't miss any of the fun.