This week, King Features is proudly showcasing all of its brands, including its flagship property POPEYE and OLIVE OYL, at Licensing Expo 2013 in Las Vegas.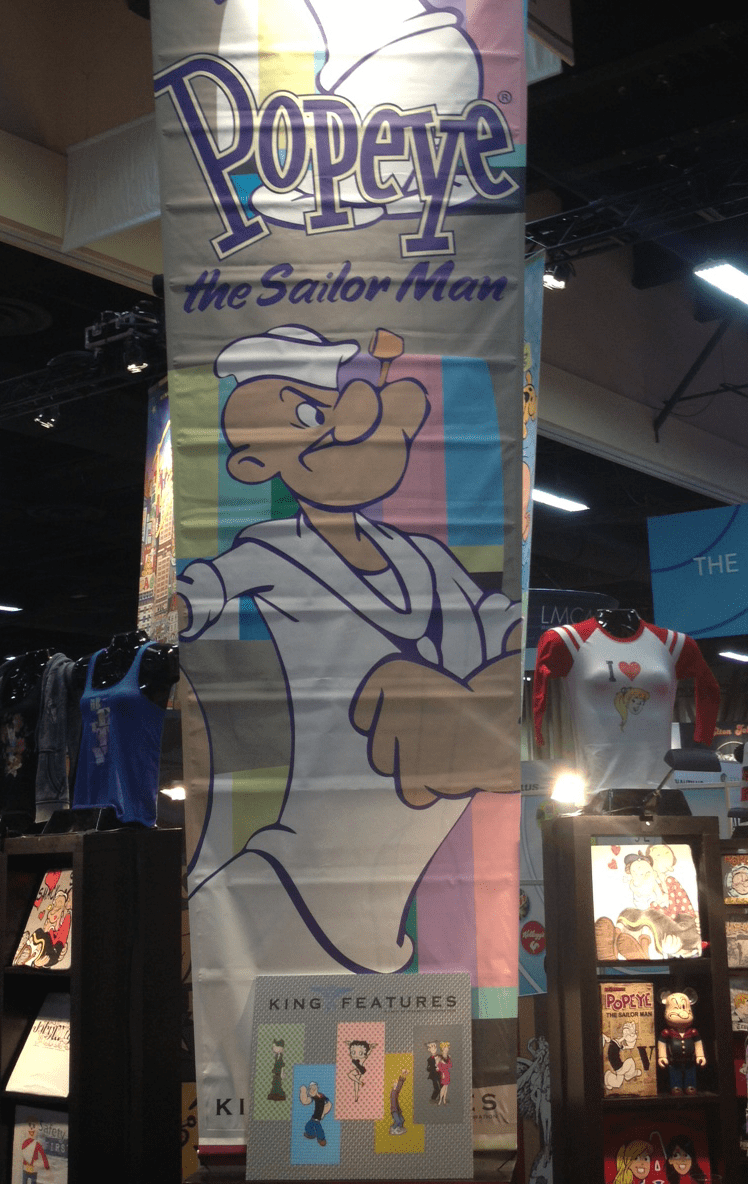 This annual international tradeshow kicked off on June 18 and runs through June 20, 2013. More than 400 exhibitors representing more than 5,000 brands and properties, as well as licensing agents from 90+ countries, will attend Licensing Expo 2013.
Here are several behind-the-scenes snapshots of the many Popeye products that are on display at Booth D111.