An all-new Popeye Slots app for iOS is now available for download at iTunes! The best part? It's FREE!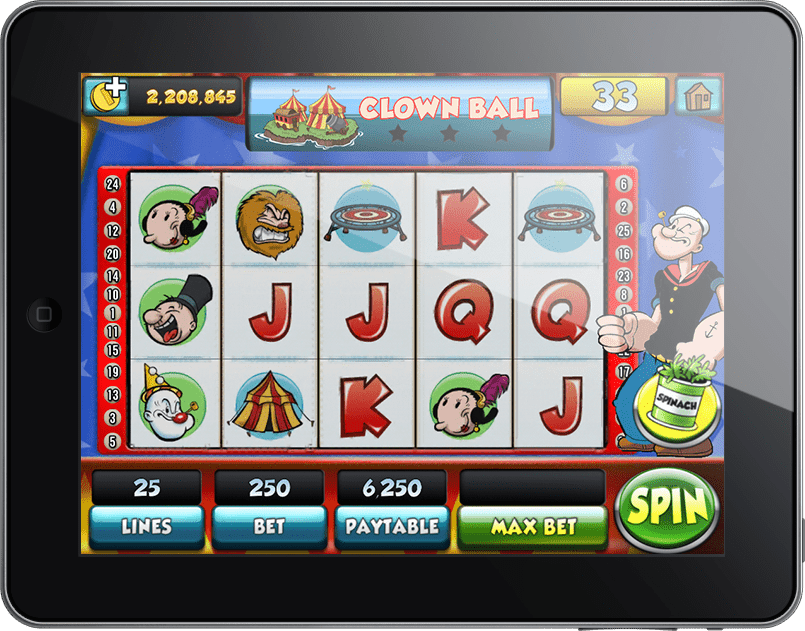 Fans of the world famous mariner can now try their luck at beating the odds and unlocking a slew of slots based on the famous Popeye cartoon character and his crew of sea salt-loving friends. With Olive Oyl, Bluto and Wimpy onboard, Popeye travels from island to island—in search of treasures, so he can collect pieces to build unique ships!
Designed by Ludia Games, The Popeye Slots app features 10 slot machines. Each slot highlights different and fun themes, including the circus, medieval times, a haunted mansion and the Wild West! Users will engage with Popeye as he stares down charging bulls, sinks World War II battleships, gets shot out of a cannon and fights fire-breathing dragons!
Each slot features its unique skill-testing bonus game, where Popeye dresses according to the slot's theme. Popeye Slots combines classic hand drawn animation, which adds to the fun and gives this app its' own stand-out style.
The Popeye Slots app has amazing visual effects, animations and sound, all of which remain true to the beloved cartoon characters. It also provides users with the opportunity to connect with their friends and send gifts.
This app is designed for both iPad and iPhone. Download Popeye Slots from Ludia for FREE now to start spinning and winning!