It's a new year, so we are pleased to introduce a new Popeye product! Popeye Energy is a natural alternative in the energy drink category.
Made with 70% fruit juice
No preservatives
160 mg of natural caffeine per can
Excellent source of B and C vitamins
Available in two flavors: Bruiser Blackberry and Clobberin Clementine
Bruiser Blackberry: Crisp blackberry notes and slightly tart undertones, Popeye Energy Bruiser Blackberry is a deliciously rewarding recharge to keep you powered all day long!
Clobberin Clementine: Bright, citrus flavor with a sparkling clean finish. Popeye Energy Clobberin Clementine is a refreshing boost on long, hot afternoons or a perfect charge to kick off the morning!
And, no, there isn't a spinach flavor…yet! Tell us, which flavor are you looking forward to tasting?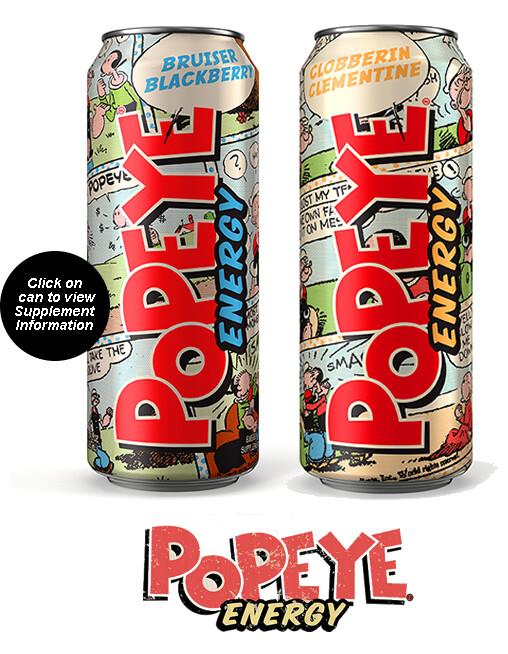 For more information about the new Popeye Energy Drink, please visit www.drinkpopeye.com.
Related Articles:
"Punchy packaging for Popeye Energy Drink," Design Week