The latest comic book in the POPEYE series from IDW Publishing, is now available for purchase!
It's Wild West action in Popeye #7, as Popeye faces the return of Olive's old boyfriend, Ham Gravy… and the fearsome Desert Yeti! Can Popeye defeat the terrible beast before Ham steals his girl? Plus: More larks with Sappo, as Wotasnozzle presents his latest invention: the Electric Cow!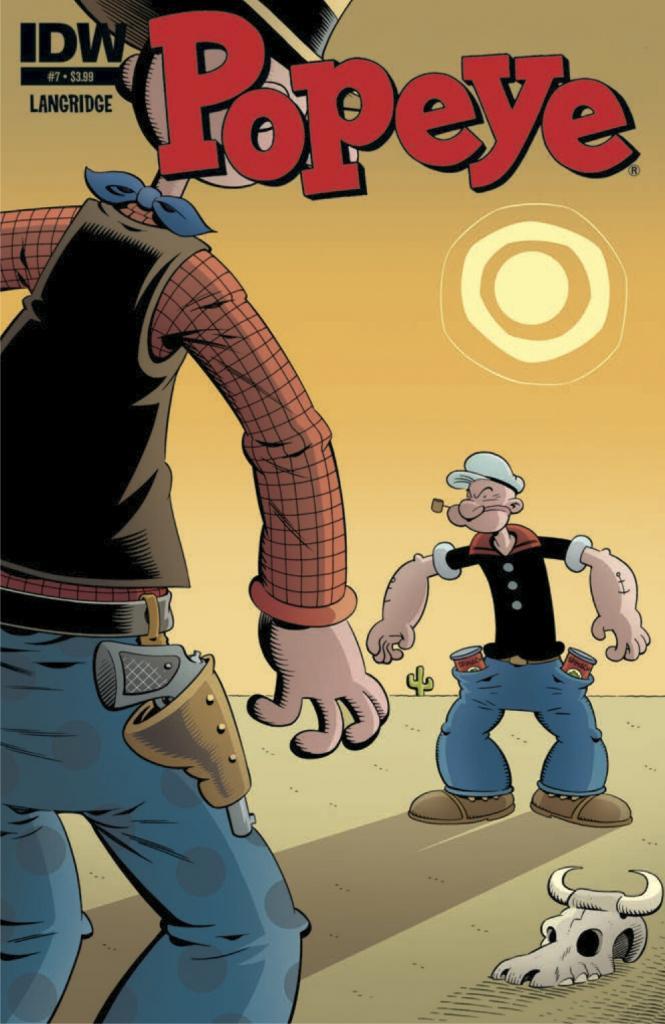 Popeye #7 was written AND drawn by the incomparable Roger Langridge (w & a & c). The comic book is 32 pages long and costs $3.99 (U.S.$) to buy.
To find a copy of Popeye #7, find a comic book store near you by clicking here.
Variant cover by Hal Mayforth