This week's POPEYE Sunday comic strip pays homage to two American icons: Popeye and the alternative rock band, Wilco.  The artwork prominently features the S.S.Wilco sailing into port to deliver Wilco Brand Spinach. Hoards of people are lining up on the dock as Popeye, Olive Oyl, Bluto and the entire gang assist Wilco in handing out cans of Wilco Spinach to the crowds. The art, created by Frank Caruso and Ned Sonntag, features caricatures of Wilco band members: lead singer Jeff Tweedy, bassist John Stirratt, guitarist Nels Cline, multi-instrumentalists Pat Sansone and Mikael Jorgensen, and drummer Glenn Kotche.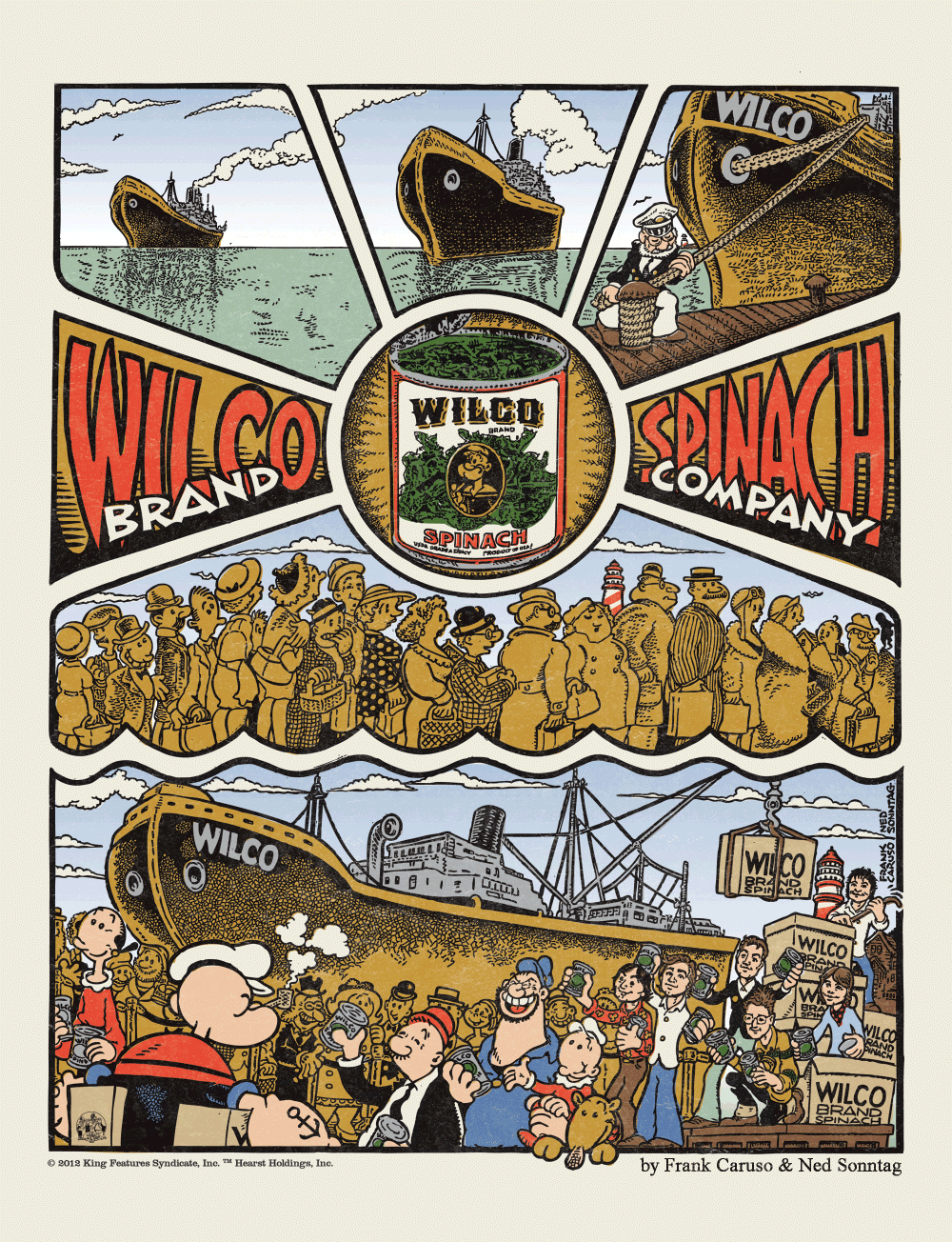 Rolling Stone described Wilco as "one of America's most consistently interesting bands" and "America's foremost rock impressionists" and their latest collaboration with the cartoon icon Popeye underscores the band's creativity. Aside from their apparent love for spinach, both Wilco and Popeye also share roots in their home state of Illinois (Chicago and Chester, respectively).
Be sure to visit www.popeye.com and "Like" our Official Popeye Facebook Page, so you won't miss the boat on the latest news about Popeye and his famous crew of friends.