Tag Archives:
Popeye The Sailor Man
Mars Attacks Popeye by Martin Powell, Terry Beatty and Tom Ziuko will be released by IDW Publishing on January 2, 2013.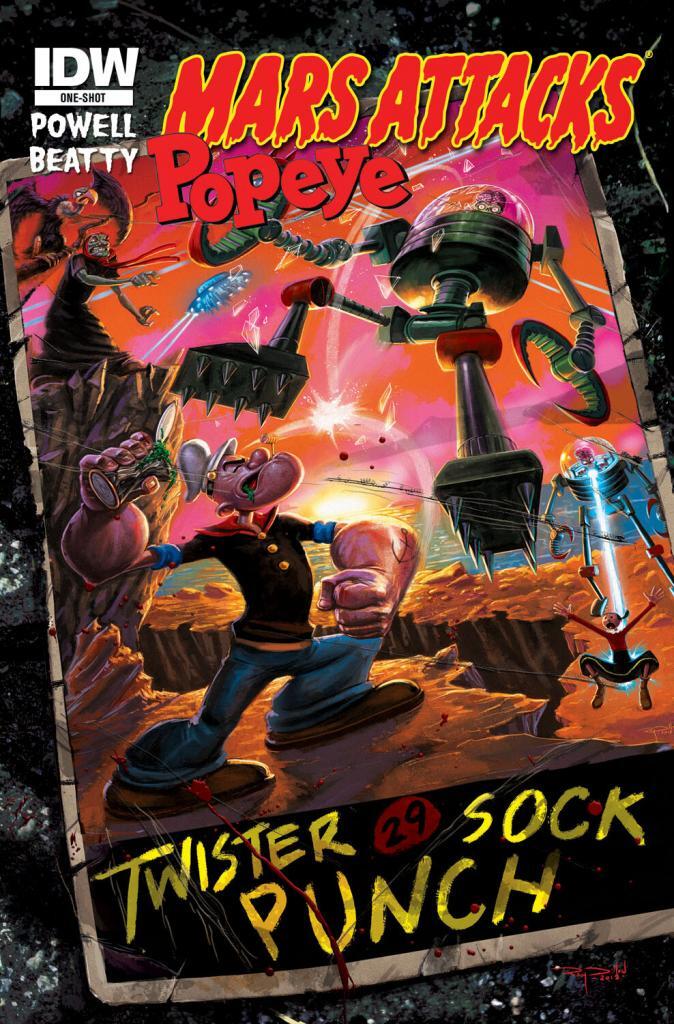 Have you heard the buzz about the highly anticipated custom POPEYE Rolex watch? The one with his muscular arms pointing out the time that was designed by Darren Romanelli and Bamford Watch Department…That's the one! Well, apparently a lot of wristwatch enthusiasts have heard about it too because the limited custom Popeye Rolex collection, which has a price tag of $32,400 (USD), sold out instantly!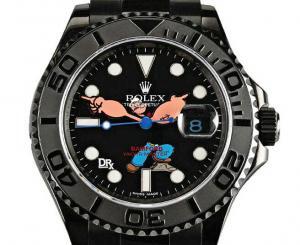 If you consider yourself more Army than Navy, here's something more your style! The BEETLE BAILEY Rolex is still in stock with a price tag at around $24,500 (USD).
So tell us, how would you like to show off a custom POPEYE or BEETLE BAILEY Rolex?
Related Articles
http://drromanelli.com/blog/art/drx-bamford-army-vs-navy-release
http://gizmodo.com/5918093/custom-popeye-rolex-is-32000-and-worth-every-penny
http://www.bamfordwatchdepartment.com/index.cfm

http://hypebeast.com/2012/06/dr-romanelli-x-bamford-watch-department-popeye-vs-beetle-bailey-rolex-watches/
http://theawesomer.com/dr-r-x-bamford-army-v-navy/174330/
http://www.highsnobiety.com/news/2012/06/11/dr-romanelli-x-bamford-watch-department-army-vs-navy-custom-rolex-watches/dr-romanelli-bamford-watch-department-beetle-bailey-popeye-rolex-3/
Elzie C. Segar, the creator of THIMBLE THEATRE and comics icon Popeye the Sailor Man, died at the young age of 44. He left behind less than a decade's worth of strips and a pop-culture legacy that spans more than eight decades! In tribute, Fantagraphics has published six volumes of Segar's collective work. "POPEYE VOL. 6: ME LI'L SWEE'PEA" is the sixth volume, and is, in fact, the final one. It is now available for collectors and comics fans to purchase and enjoy.
 "POPEYE VOL. 6: ME LI'L SWEE'PEA" features the return of the Sea Hag and the Goon and includes 62 full-page, full-color Sundays featuring the adventures of Popeye and an epically surreal six-month interplanetary voyage for Sappo, the star of Popeye's "top strip." In addition, the book includes an illustrated Segar-written biography of Popeye, which was originally serialized in newspapers of the time, as well as rare art and photos.
For more information and a preview, please visit www.fantagraphics.com/popeye6.