Tag Archives:
Popeye comics
Mars Attacks Popeye by Martin Powell, Terry Beatty and Tom Ziuko will be released by IDW Publishing on January 2, 2013.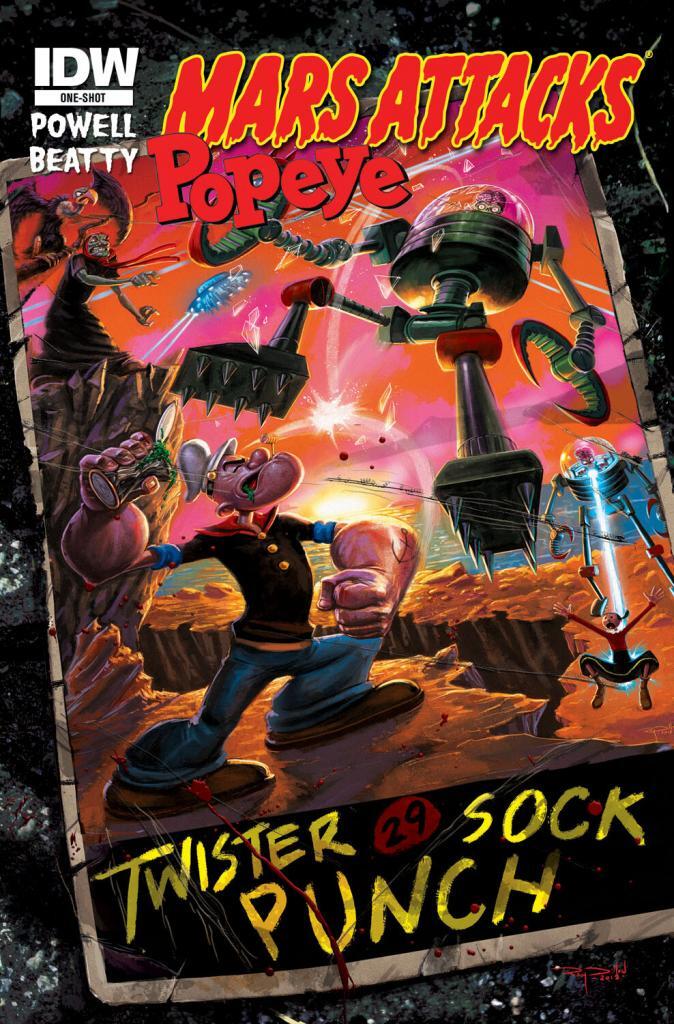 Popeye #3, the latest POPEYE comic book from IDW Publishing, is now on sale! Co-edited by IDW CEO Ted Adams and legendary comics historian Craig Yoe, Popeye #3 was written by Roger Langridge with art drawn by Tom Neely.
In Popeye #3, Swee'Pea runs away from home and gets hooked up with a gang of kids from The Wrong Side of the Tracks. Popeye has to go after him… taking on all comers along the way! Can Popeye find Swee'Pea before he gets a tattoo?
One reviewer said, "If you've ever enjoyed Popeye in any of its forms, there's plenty of charm to be found within Popeye #3."
Popeye #3 is 32 pages long and costs $3.99 (U.S.$) to buy. The final installment of the series, Popeye #4, will be released in August.
To find a copy of Popeye #3, find a comic book store near you by clicking here.
http://www.comicshoplocator.com/Home/1/1/57/575
Related Articles
"Popeye #3 Review" http://www.unleashthefanboy.com/comics/popeye-3-review/17740
Have you heard the buzz about the highly anticipated custom POPEYE Rolex watch? The one with his muscular arms pointing out the time that was designed by Darren Romanelli and Bamford Watch Department…That's the one! Well, apparently a lot of wristwatch enthusiasts have heard about it too because the limited custom Popeye Rolex collection, which has a price tag of $32,400 (USD), sold out instantly!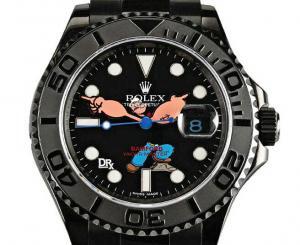 If you consider yourself more Army than Navy, here's something more your style! The BEETLE BAILEY Rolex is still in stock with a price tag at around $24,500 (USD).
So tell us, how would you like to show off a custom POPEYE or BEETLE BAILEY Rolex?
Related Articles
http://drromanelli.com/blog/art/drx-bamford-army-vs-navy-release
http://gizmodo.com/5918093/custom-popeye-rolex-is-32000-and-worth-every-penny
http://www.bamfordwatchdepartment.com/index.cfm

http://hypebeast.com/2012/06/dr-romanelli-x-bamford-watch-department-popeye-vs-beetle-bailey-rolex-watches/
http://theawesomer.com/dr-r-x-bamford-army-v-navy/174330/
http://www.highsnobiety.com/news/2012/06/11/dr-romanelli-x-bamford-watch-department-army-vs-navy-custom-rolex-watches/dr-romanelli-bamford-watch-department-beetle-bailey-popeye-rolex-3/