Tag Archives:
Popeye #10 comic book
Popeye #10, the latest POPEYE comic book from IDW Publishing, is now on sale!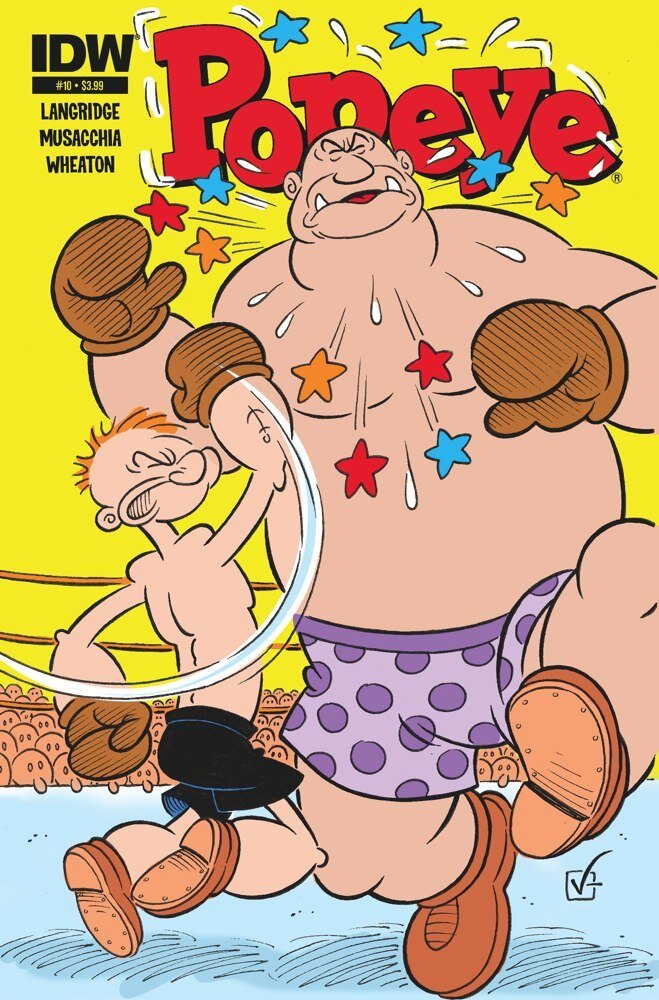 POPEYE #10 from IDW Publishing is now on sale! In POPEYE #10, Toar, that big mountain of a man, wants to become an American citizen… but it's only by going toe-to-toe with Popeye that he can prove he's got what it takes! Plus: Sappo and Wotasnozzle go on a picnic and meet the scariest ants you'll ever see! This 32-page, full color comic book was written by Roger Langridge with the art drawn and colored by Vince Musacchia.
To find a copy of Popeye #10, find a comic book store near you by clicking here.