Tag Archives:
King Features Licensing
This week, King Features is proudly showcasing all of its brands, including its flagship property POPEYE and OLIVE OYL, at Licensing Expo 2013 in Las Vegas.
"Classic Popeye #4" from IDW Publishing will be released on Wednesday, 11/14. In "Classic Popeye #4," Bud Sagendorf's classic "POPEYE" tales have been lovingly restored! The first story, "Dead Valley," has plenty of Popeye's twister-sock punches Old West Style. And the second story, "Gift from Uncle Ben," features a fantastical and funny creature called a Zoop that will delight fans of the Jeep and the Wiffle Bird! Plus, three boffo one-eyed sailor one pagers–all by The World's Greatest "Popeye" Cartoonist, Bud Sagendorf! Full color/52 pages/$3.99 (U.S.D.) Click here for preview!
To find a copy of "Classic Popeye #4" at a comic book store near you, click here.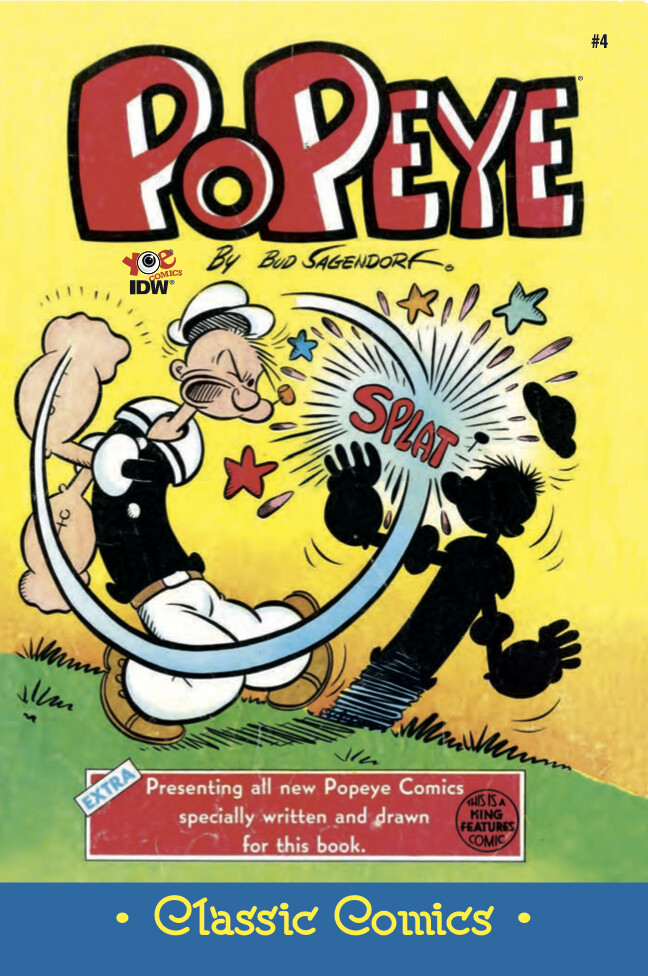 King Features concluded a deal with fashion designers Dolce & Gabbana for a Popeye apparel collection for Spring/Summer 2012 under the D&G brand.  T-shirts, sweatshirt and tank tops for adults and kids will be available in boutiques and high-end department stores worldwide from March 2012.  D&G joins a high-profile list of fashion licensees and retailers who have carried Popeye including Benetton, Bloomingdale's, Gap, H & M, Miss Sixty and Zara.