Popeye #10, the latest POPEYE comic book from IDW Publishing, is now on sale!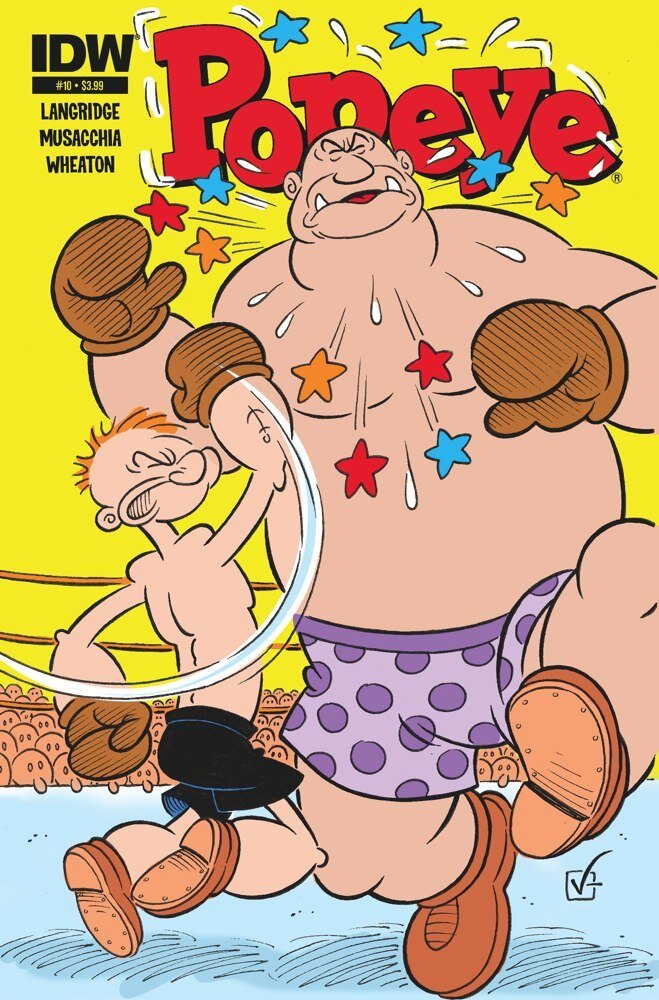 Bronx-born graffiti artist Crash (a.k.a. John Matos) has created a spray-painted mural with Popeye as his centerpiece on an iconic wall located at Bowery and Houston Street in lower Manhattan. If you look closely, you will see that Popeye is swinging his fists through the letters of the artist's name. Popeye pumps his fist in approval, showing once again that he's strong to the finish!
Hey, everybody! Do you believe that dreams can come true with a little help from your friends? Baby Popeye does! Baby Olive Oyl has never seen the sea before, so Baby Popeye decides to prepare a big surprise for her! With help from his friends and a little imagination, Baby Popeye discovers…???
To find out what he discovers, you'll have to enter our cool giveaway for a chance to be among the first to get the brand-new Baby Popeye eBook* from PlayTales.