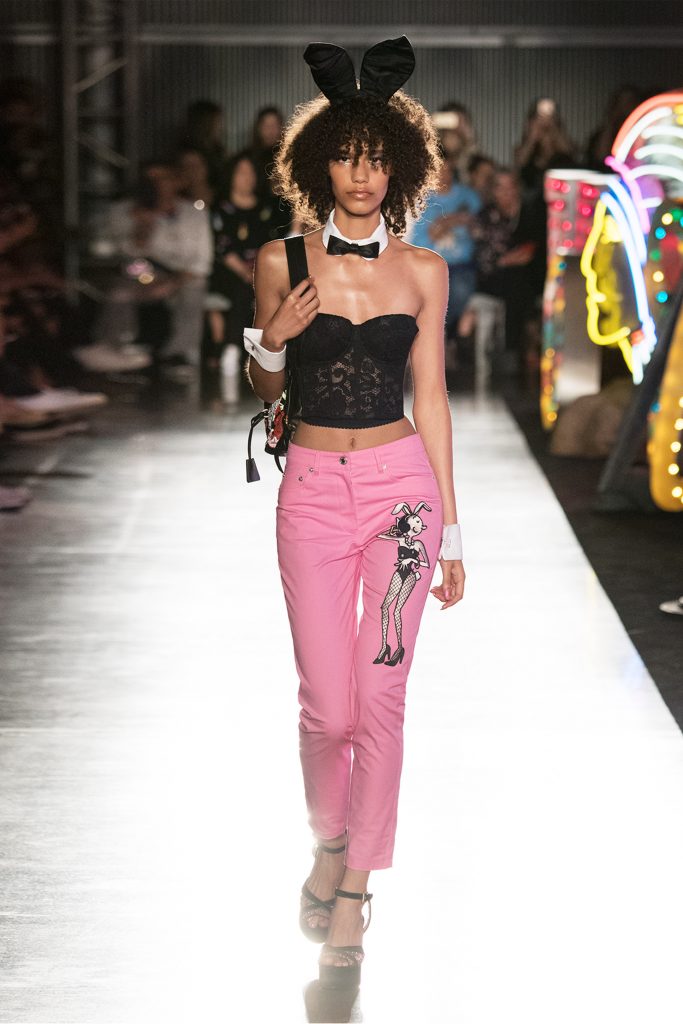 Popeye the Sailor Man is not the only one into fashion. His "goil," Olive Oyl, has long been an inspiration to the designers at Italian luxury fashion house Moschino, having been featured on fashion scarves and umbrellas, and the Olive Oyl-shaped bottles of the Cheap & Chic fragrance range.
Last week in Los Angeles, Olive stepped out on the runway as a pinup girl – a design motif that's pure Americana as envisioned by Moschino designer Jeremy Scott. The show previewed the Moschino Spring/Summer 2018 Menswear and Women's Resort Collection.
Products are expected to be in-store in February 2018 in Moschino boutiques and their online shop as well as in other high-end boutiques and department stores worldwide.
Read more here: http://www.latimes.com/fashion/la-ig-moschino-20170609-story.html